The Bluestocking, vol 105: Wokewashing and breaking breakfast
Happy Friday!

Greetings from the outer fringes of smugness. Yes, I have delivered my book, all 99,500 words of it (my editor said to get it under 100,000 words; she didn't say how much under 100,000 words). I will now spend the next six months listening to this interview where Naomi Wolf realises on air that she completely misread a historical document in a way which severely dents her thesis and worrying.

Last night I recorded the News Quiz (tonight 6.30pm, Radio 4) and offered the opinion that although I was sure Theresa May was on her way out, I couldn't quite believe it. "She's like Rasputin," I said. I probably should have remembered that Prince Yusopov did succeed in killing Rasputin in the end, it just took him several goes.

Helen


The true Queen of GoT


Viktor Orbán's War on Intellect - The Atlantic
Hungary once had some of the best universities in postcommunist Europe. But Orbán's government has systematically crushed them. His functionaries have descended on public universities, controlling them tightly. Research funding, once determined by an independent body of academics, is now primarily dispensed by an Orbán loyalist. When I arrived in Budapest, a pro-government website had just called on students to submit the names of professors who espoused "unasked-for left-wing political opinions." A regime-friendly weekly published an "enemies list" that included the names of dozens of academics, "mercenaries" purportedly working on behalf of a foreign cabal.
Like Pol Pot or Josef Stalin, Orbán dreams of liquidating the intelligentsia, draining the public of education, and molding a more pliant nation. But he is a state-of-the-art autocrat; he understands that he need not resort to the truncheon or the midnight knock at the door. His assault on civil society arrives in the guise of legalisms subverting the institutions that might challenge his authority.
Michael Ignatieff wrote a brilliant book about political failure, after failing to become prime minister of Canada. What did he do next? Well, he thought he would take a nice quiet posting to a university in Hungary. Unfortunately, Viktor Orban's regime hates that university. What happened next will probably not surprise you.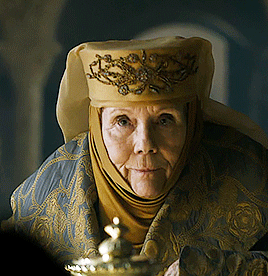 The Woke Capitalism of the American Psychiatric Association
The third thing you notice at the American Psychiatric Association meeting is that everyone is very, very woke.
Here are some of the most relevant presentations listed in my Guidebook:
But I'm Not Racist: Racism, Implicit Bias, And The Practice Of Psychiatry No Blacks, Fats, or Femmes: Stereotyping In The Gay Community And Issues Of Racism, Body Image, And Masculinity Silence Is Not Always Golden: Interrupting Offensive Remarks And Microaggressions Black Minds Matter: The Impact Of #BlackLivesMatter On Psychiatry
Were there really more than twice as many sessions on global warming as on obsessive compulsive disorder? Three times as many on immigration as on ADHD? As best I can count, yes. I don't want to exaggerate this. There was still a lot of really meaty scientific discussion if you sought it out. But overall the balance was pretty striking.
I'm reminded of the idea of woke capital, the weird alliance between very rich businesses and progressive signaling. If you want to model the APA, you could do worse than a giant firehose that takes in pharmaceutical company money at one end, and shoots lectures about social justice out the other.
Slate Star Codex is one of my favourite bloggers, and he's also a psychiatrist. This piece is a terrifying insight into a phenomenon that's become incredibly widespread: wokewashing. I was in the headquarters of a Tech Company That Shall Remain Nameless a few weeks ago and it had massive signs on the door of the loos reading "SELF IDENTIFIED WOMEN / GENDER DIVERSITY IS WELCOME HERE!" Which is very laudable, BUT: this is a company which has been repeatedly attacked for the sexism which flourishes on its platform. Its board is two-thirds men, and its senior leadership team is similarly chap-heavy.




It's Time To Break Up Facebook
The most problematic aspect of Facebook's power is Mark's unilateral control over speech. There is no precedent for his ability to monitor, organize and even censor the conversations of two billion people.
Facebook engineers write algorithms that select which users' comments or experiences end up displayed in the News Feeds of friends and family. These rules are proprietary and so complex that many Facebook employees themselves don't understand them.
In 2014, the rules favored curiosity-inducing "clickbait" headlines. In 2016, they enabled the spread of fringe political views and fake news, which made it easier for Russian actors to manipulate the American electorate. In January 2018, Mark announced that the algorithms would favor non-news content shared by friends and news from "trustworthy" sources, which his engineers interpreted — to the confusion of many — as a boost for anything in the category of "politics, crime, tragedy."
He's not wrong.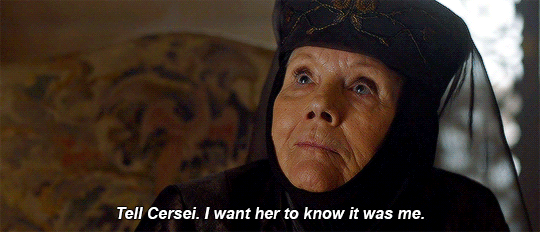 In early America, breakfast remained a matter of convenience for most people: bread; preserved meats; repurposed leftovers; and things, like eggs, that were easy to prepare and regularly available to rural families, Arndt Anderson says.
According to Krishnendu Ray, a professor of food studies at New York University, that's consistent with how much of the world still approaches the day's first meal. "Poorer people everywhere, especially in places like India and China, eat the same kind of food for meal after meal," he says. "The strict differentiation of meals is partly an American thing, but partly a thing of upward mobility." Breakfast food, as a concept, is a luxury. As colonial America developed into a more robust culture with distinct class markers, breakfast started to change with it.
I could not understand why a piece with this headline was top of the Atlantic's most-read. But now I feel weirdly evangelical about not only eating "breakfast foods" at breakfast. And yes, cereal IS bullshit. I can't believe people insist it's a real food. It's no <checks notes on traditional breakfast dishes> . . . beer soup?

Quick links:
I loved THE HEAVENS, and so did Paraic O'Donnell. His review is great.

Every answer in this Anjelica Huston Q&A is a solid gold nugget.

"In your angry response to the editors, choose the extinct animal you believe most encapsulates your prehistoric rage. Please provide a plausible explanation of how you would take down this animal with only a few pointy sticks and no knowledge of modern physics. Since your ancestors were naturally selected to hunt these animals, and you've inherited their genes, you should be fully capable of the task." An evolutionary psychology quiz.
Guest gif: this Samsung AI claims to be able to generate 3D models from flat pictures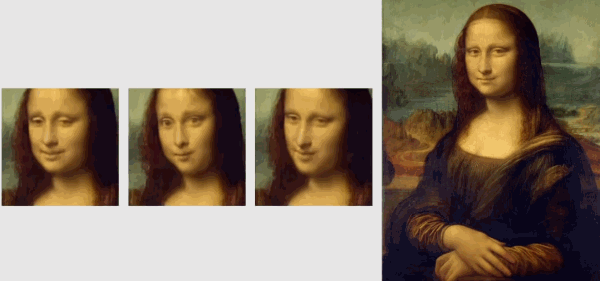 See you next time!